Main Dining Room
This is where it all began. Our flagship is this dining room, it is the perfect space to share with your friends and family a magnificent lunch or dinner.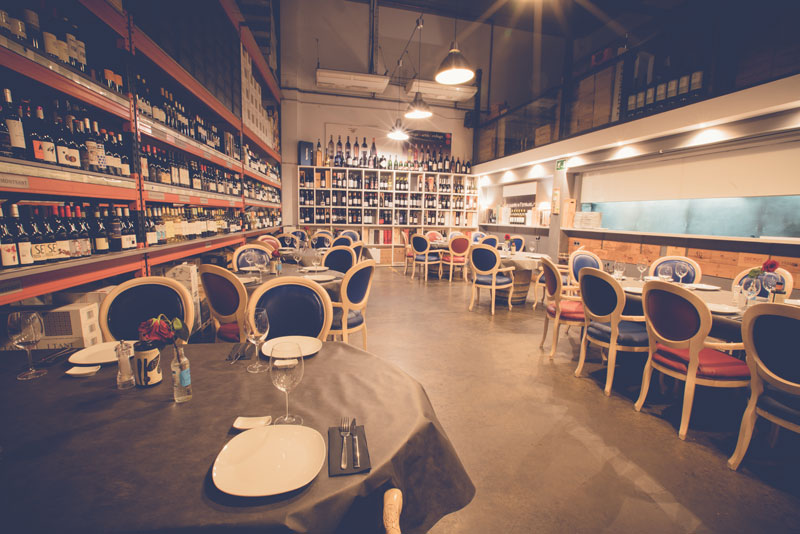 Dining Room Annex
Ideal for group celebrations. Long tables, surrounded by a magnificent and varied selection of wines. You will fall in love with this dining room.
For the winter
Dining Room with Fireplace
Our latest novelty. Cozy, intimate are some of the adjectives that describe this room. The best food, together with your loved ones, all in the warmth of a wood-burning fireplace. Can you ask for more?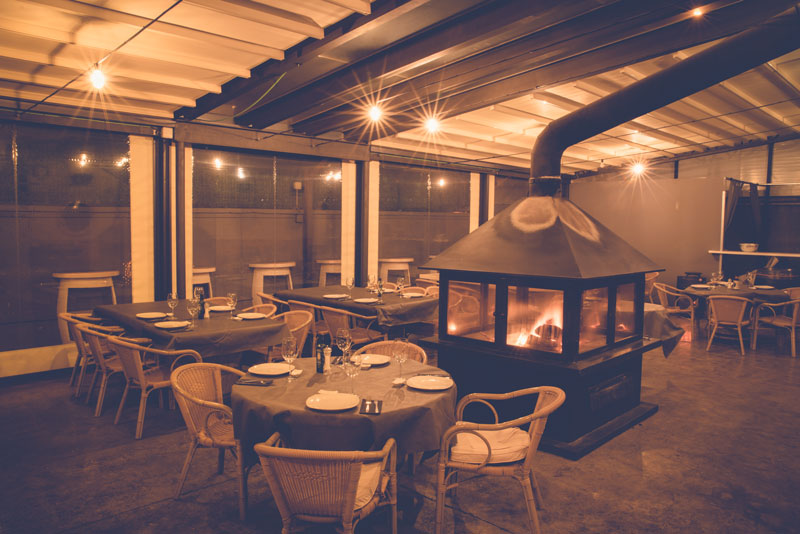 Terrace
For summer
Recently updated and equipped with LED lighting and high quality sound technology. With a large capacity, it is the ideal place to enjoy good dinners.